Certification
Want to know what to look for in terms of certification of the leather you buy? Independent bodies such as Leather Working Group, (LWG) Institute of Quality Certification for the Leather Sector, (I.C.E.C. Italy) Brazilian Leather Certification of Sustainability (C.S.C.B. Brazil) Leather Standard by Oeko-Tex and the Sustainable Leather Foundation (S.L.F.) audit tanneries in terms of best practice. Look out for their symbols and learn more below.
Labelling can be confusing and if you want to be certain that you are buying real leather, check the label. Leather itself has a clear definition as being of natural animal origin and anything that attaches other names may not only not be the real deal but contain plastics. For example, 'synthetic leather' or 'vegan leather' is likely made from fossil fuel based materials. Even those that sound like plants may be predominantly synthetic.
Check out our video that helps you to get through the labelling jungle: "deciphering leather terminology"
Leather Working Group
The objective of this multi-stakeholder group is to develop and maintain a protocol that assesses the environmental compliance and performance capabilities of leather manufacturers and promotes sustainable and appropriate environmental business practices within the leather industry.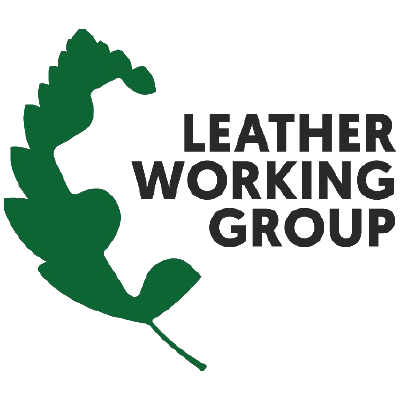 ICEC - Institute of Quality Certification for the Leather Sector
The Code of Conduct and Social Accountability, a tool provided by UNIC Italy, is a basic instrument to widespread the principles regulating business activity. In this document the principles of conduct and social accountability characterizing the leather manufacturers are officially defined.
Brazilian Leather Certification of Sustainability (CSCB)
Brazilian Sustainability certification standard that applies the tripod of sustainability concept in which a tanning industry's results are considered in economic, environmental, and social terms.
LEATHER STANDARD by OEKO-TEX®
LEATHER STANDARD by OEKO-TEX® is an internationally standardised testing and certification system for leather and leather goods at all production levels, including accessory materials. The certification supports companies along the supply chain with the implementation of high human-ecological product safety.
Sustainable Leather Foundation
Sustainable Leather Foundation works across the full value chain from farm to product. At its heart is the SLF Transparency Dashboard™ that gives both customers and consumers an instant visual of sustainability performance across the pillars of Environmental, Social and Governance. SLF links Partner Profiles and QR Technology in order to extend the work of the industry out to the consumer through each connected value chain partner.