Adele Williamson
Not everyone can say she made shoes for the HRH The Prince of Wales. Or that she is the first female bespoke shoemaker at Tricker's. Meet Adele Williamson.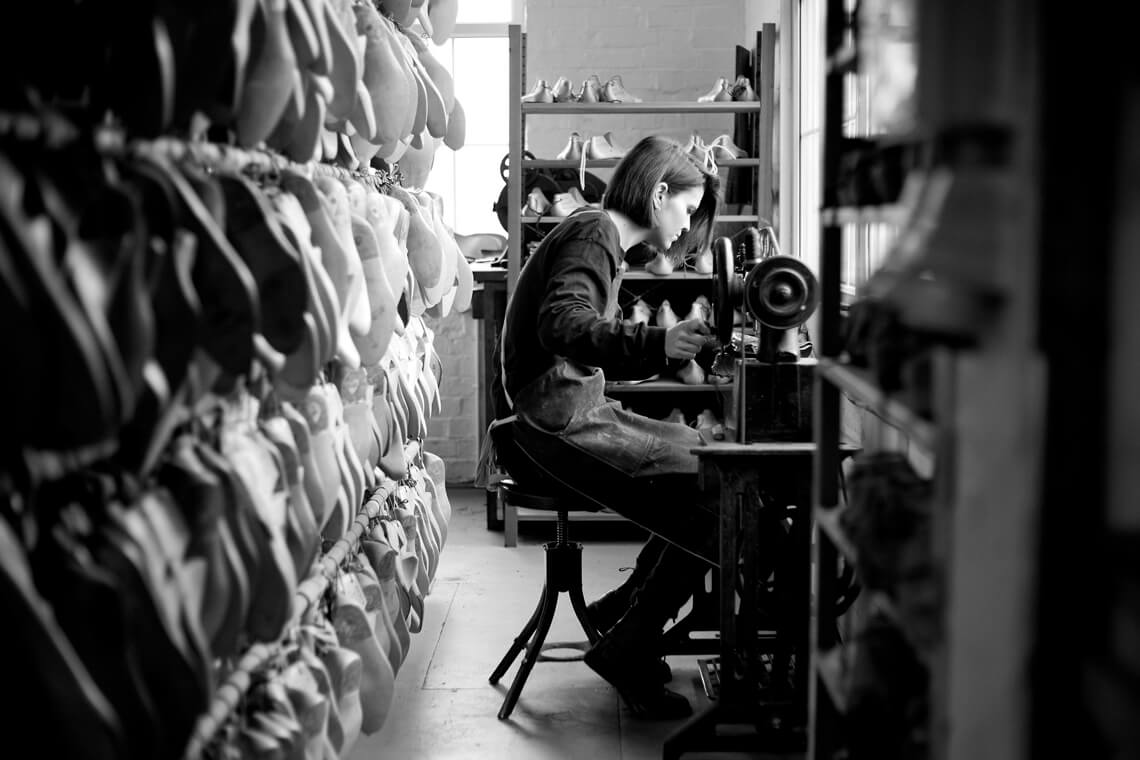 How did you get into making footwear?
Having graduated from De Montfort University with a First Class BA Honours in Footwear Design, I am now working for R.E. Tricker's following an internship here in the summer of 2015, as their first ever female Bespoke Shoemaker.
What makes bespoke footwear so different?
The process hasn't changed for almost two centuries. It involves precise techniques which include making our own threads from nine linen strands, bound together by a wax produced using a traditional recipe passed down through generations. The entire hand welted process can take between two to three months per pair start to finish.
What sort of shoes do you make for your customers?
Traditionally, Tricker's is known for its classic country shoes and boots, specifically the Stow and the Bourton. The nature of bespoke shoes allows the customer to have free rein of our collection past and present, we work closely together to achieve something very unique if so desired. Our bespoke customers often like to base their shoes around our staple designs, keeping a very distinct look to their footwear. The current lead time for a pair of bespoke shoes is 12 – 18 months.
What have been your career highlights?
Tricker's rewarded my dedication to the industry by nominating me for a prestigious grant from the Queen Elizabeth Scholarship Trust which supports excellence in British Craftsmanship, whereby I successfully gained a place on their three year scholarship programme in January 2017.
Alongside this, during 2016 I was also nominated for the Cordwainers top 15 young UK footwear designers of the year and reached the final top 10 MODA designers.
My achievements so far reflect my dedication to the industry and shall do so as I continue my onward journey through a growing shoemaking career, but a particular highlights has to be making a pair of Opera Pumps for HRH The Prince of Wales.
What are the long-term benefits of investing in bespoke leather shoes?
We use the very best leathers to achieve the highest quality shoes possible from world-renowned tanneries. In itself, I believe leather is a sustainable product that would otherwise mostly end up in landfill. Personally, from a customer's perspective it is very important to fully understand the benefits of leather within footwear, how the ecological, economical and social aspects of a pair of Trickers shoes all support British craftsmanship, allowing our unique product to be repaired time and time again.