PUMA pilots testing for a biodegradable RE:SUEDE version of its most iconic sneaker.
Sports company PUMA has developed an experimental biodegradable version of its most iconic sneaker, the SUEDE, in order to meet a growing demand for sustainable products. The RE:SUEDE, which incorporates a mix of the latest technologies, will be made from materials that include Zeology tanned suede, biodegradable TPE and hemp fibres.
Zeology tanned leather is biodegradable and compostable and its inclusion in the RE:SUEDE project underlines the important role that leather can play in setting new standards in sustainability and tackling the problem of waste in the footwear industry.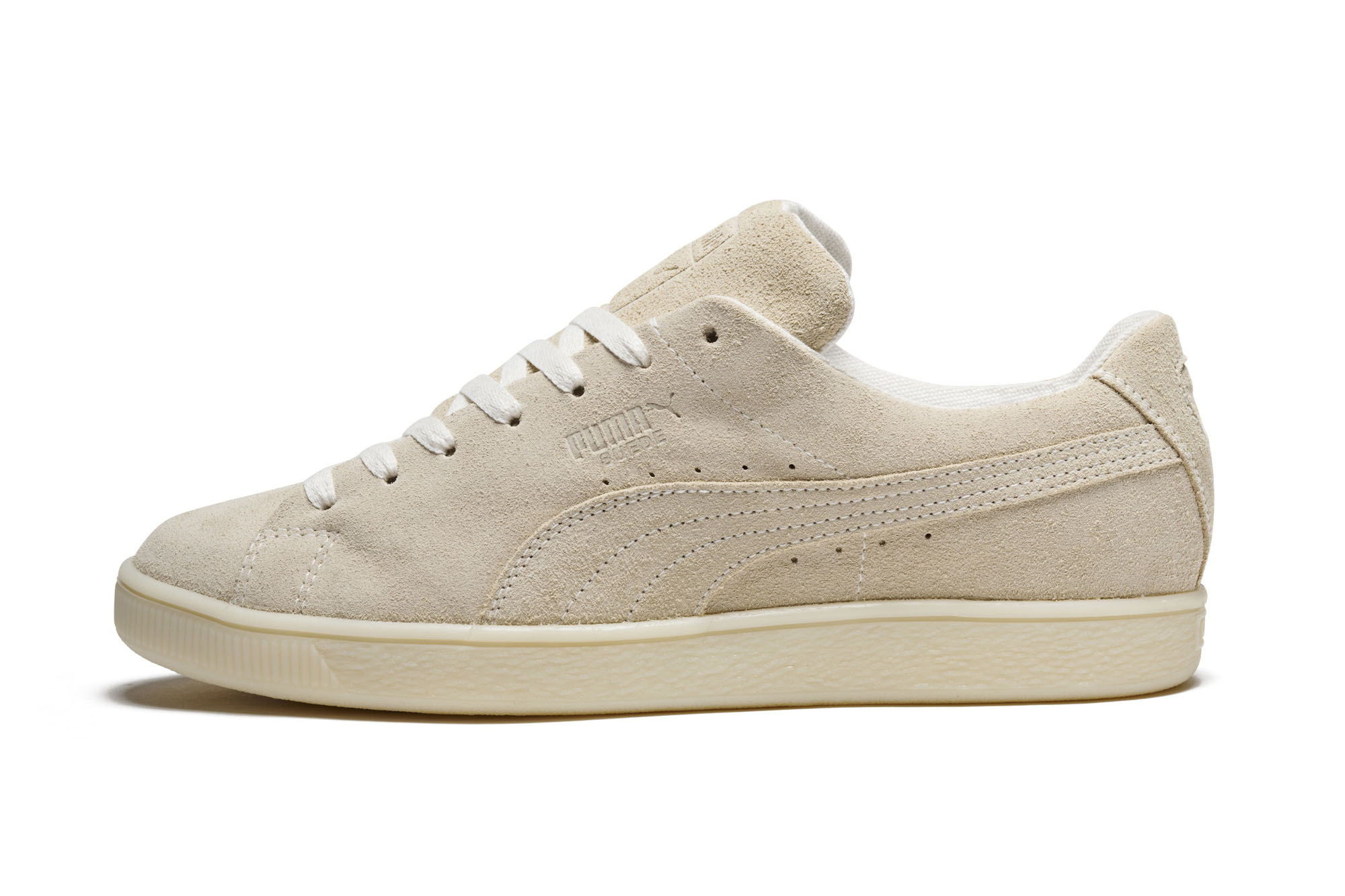 Launching in January 2022, it will offer 500 selected participants in Germany the chance wear their RE:SUEDEs for six months to test out the durability of a product using biodegradable materials in real life, before sending them back to PUMA for the sneakers to be subjected to an industrial biodegradation process.The goal of this step is to determine if Grade A compost can be produced for agricultural use and the results will enable PUMA to assess the essentials needed for the development of the future of sustainable shoe consumption.
Heiko Desens, PUMA's Creative Director said, "We hope that progress made during the RE:SUEDE experiment: 'No Time For Waste' will help us continue to raise the bar in circularity testing – enabling our consumers to make better fashion choices in the future, so their sneakers can go 'from Suede to Soil', without compromising on product style or durability during ownership."
Since its arrival on the scene in 1968 the PUMA SUEDE has been a cultural icon that transcends fashion, with this new development it is hoped that it will set the standards of the future too.