As the Olympics open on 23rd July 2021, so does bidding on a pair of rare prototype Nike track shoes.
The shoes, were made by Nike co-founder Bill Bowerman for Canadian Olympian sprinter Harry Jerome.
Bowerman is of course known for his obsession with creating the perfect running shoes and his subsequent invention of the waffle sole, the inspiration for which came from his wife's waffle iron. It was an innovation which was to redefine athletic footwear.
The shoes on auction comprise a leather upper, which was produced in the sixties and a sole unit that was added as a modification by Bowerman in the early seventies. Under each set of track spikes the shoes feature the waffle sole that was premiered by Nike in the Moon Shoe in the 1972 Olympic trials.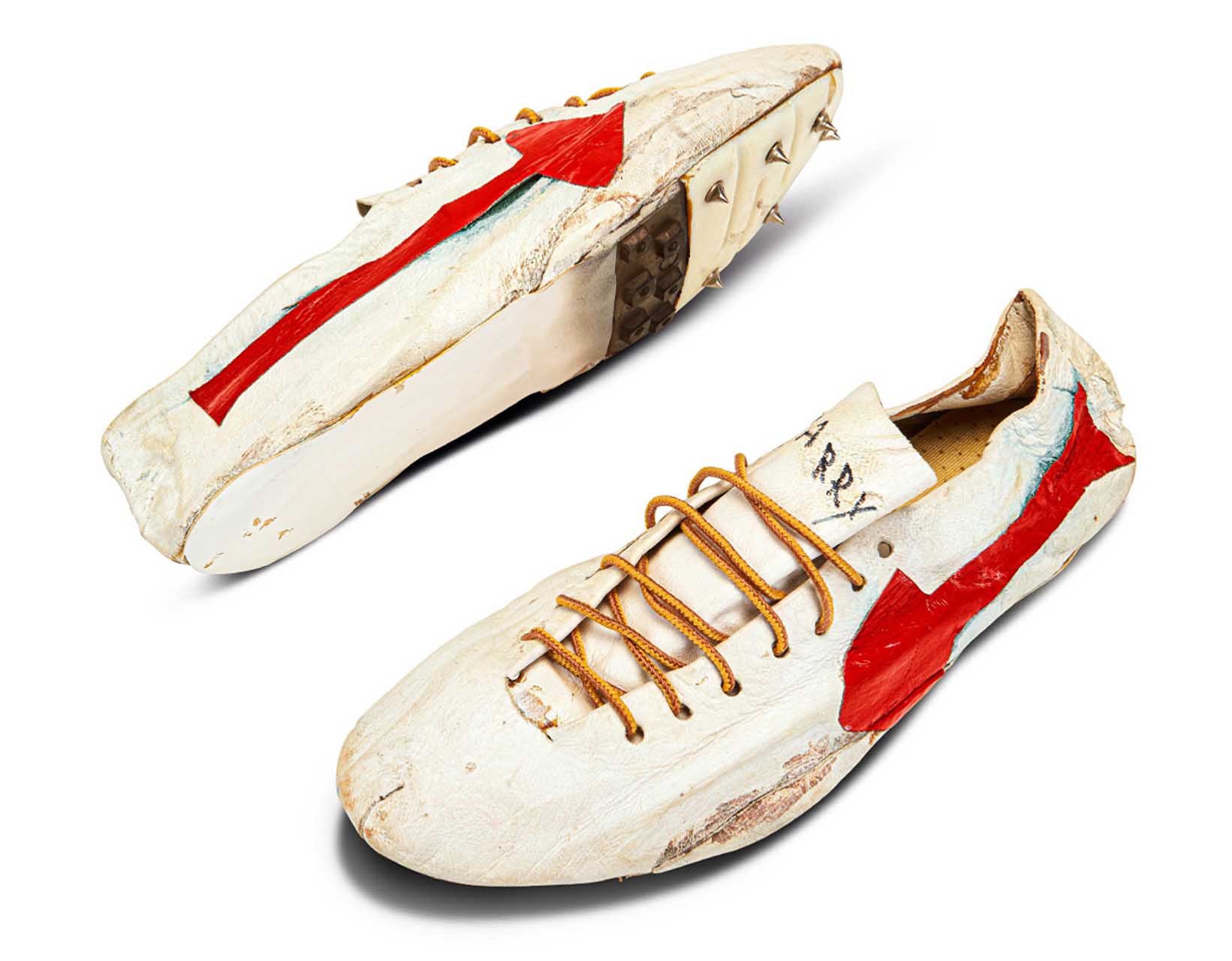 Harry Jerome not only set seven world records, but notably won a bronze medal for Canada in the 1964 Olympics, which were also held in Tokyo.
Bill Bowerman prototypes are incredibly rare and the shoes are expected to reach between US$800,000 and US$1,200,000
Tempted? You can view Sotheby's Olympics Collection auction, (which also includes Michael Jordan's 1984 Olympic Trial shoes) here.