"I have made over 10,000 pairs of shoes for customers since 1974."
The Chicago School of Shoemaking opened in September of 2011. The inspiration for opening the school came from my 45 years as a custom shoemaker. I have made over 10,000 pairs of shoes for customers since 1974. I saw a niche I could fill by making custom fit handmade shoes and was able to deliver those products for a reasonable price to my customers over the years.
Many trained shoemakers immigrated to the US in times before mass production, expecting to continue their craft in America. Unfortunately, our culture veered away from valuing "slow-made goods" (making a pair of well-made shoes by hand takes approx. 40-50 hrs and more than 120 steps). This quickly diminished the ability to charge what the time and materials were worth and consequently the demand for hand-built footwear. This forced these artisans to shift their focus to repairing shoes and thus, shoe repair shops did a decent business. Currently, most of the shoemakers in the USA are doing business supplying costume footwear for theater and screen as well as for the top 1%. The School feels that there's an opportunity to create footwear for yourself, family and friends and enjoy the satisfaction and empowerment that provides. One of our more simply made shoemaking styles can be created in 10-12 hours (with some experience) with a material cost of $75-80. They can also be repaired and resoled many times which adds to their sustainability.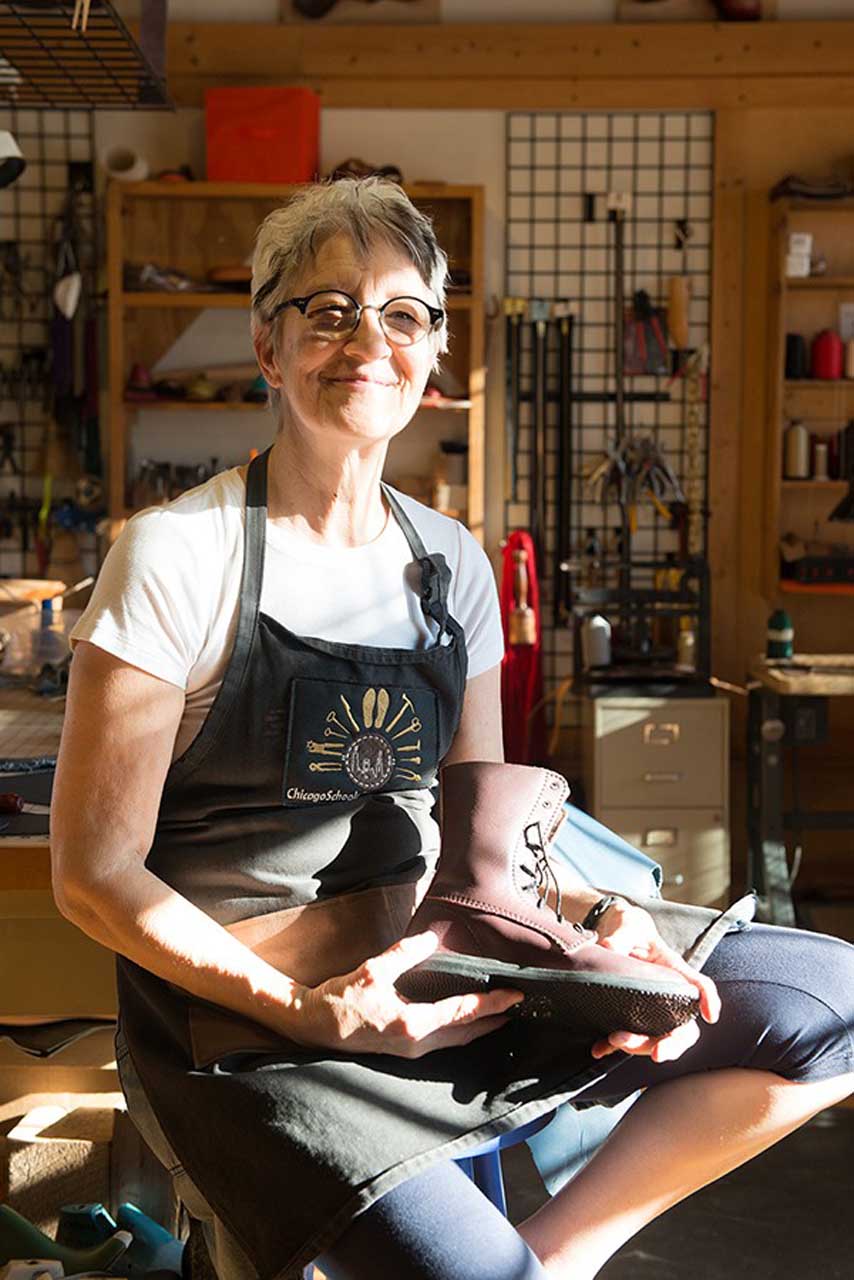 The School is a thriving community of artisans with a penchant for making goods out of leather. In the beginning, our focus was helping students navigate footwear construction, then we quickly branched out to include classes in bag making, wallets, belts, collars, harnesses, cases and more. We wanted to provide an opportunity for people who may never have made anything out of raw materials before to experience what leather work could be for them. We believe that making things with our hands in this technological age helps people connect with themselves in a tangible satisfying way while creating lasting usable products.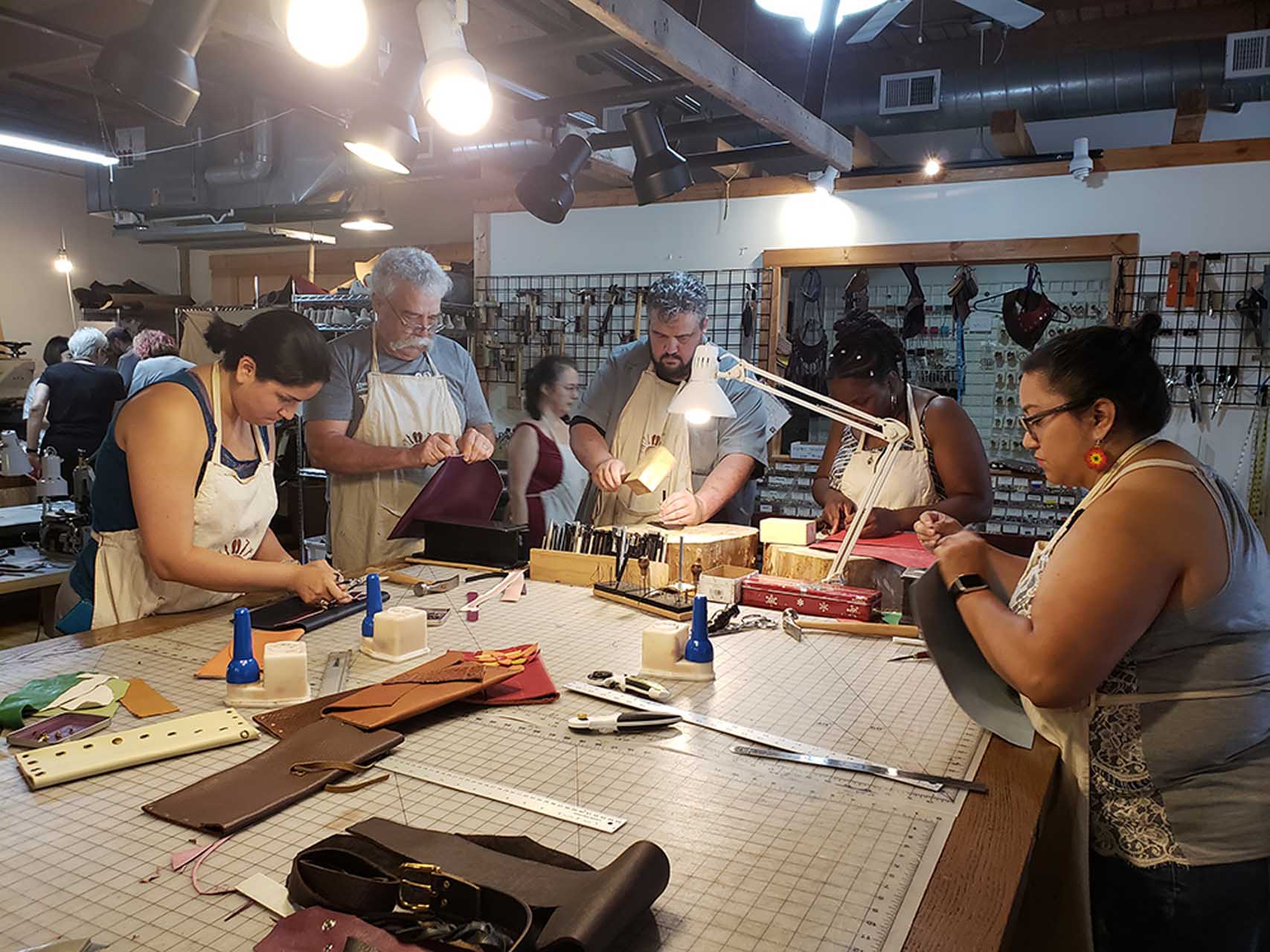 We also get excited about introducing footwear construction to our "bucket list" students. So many of our attendees have said that making shoes someday was one of their dreams. Now they can achieve those dreams with us. We have also helped students understand what's involved in making a career of shoemaking and leather working and are delighted that we can get them started down a rarely taken path.
The qualities of leather are uniquely suited to creating footwear. Certain types of leathers provide us with a material that can be molded and stretched, easily cut with sharp tools, and also add protection from the elements. The variety of leathers available in this current age is extraordinary—from bull-hide to fish leathers for example!  Once one learns the general qualities of the tanning processes and what that produces, they can choose the right tannage, the correct weight and the proper finish for any leather working project. We hold 4 day Intensives on a regular basis that help students understand how to select the proper leather for each project and get them started on construction techniques.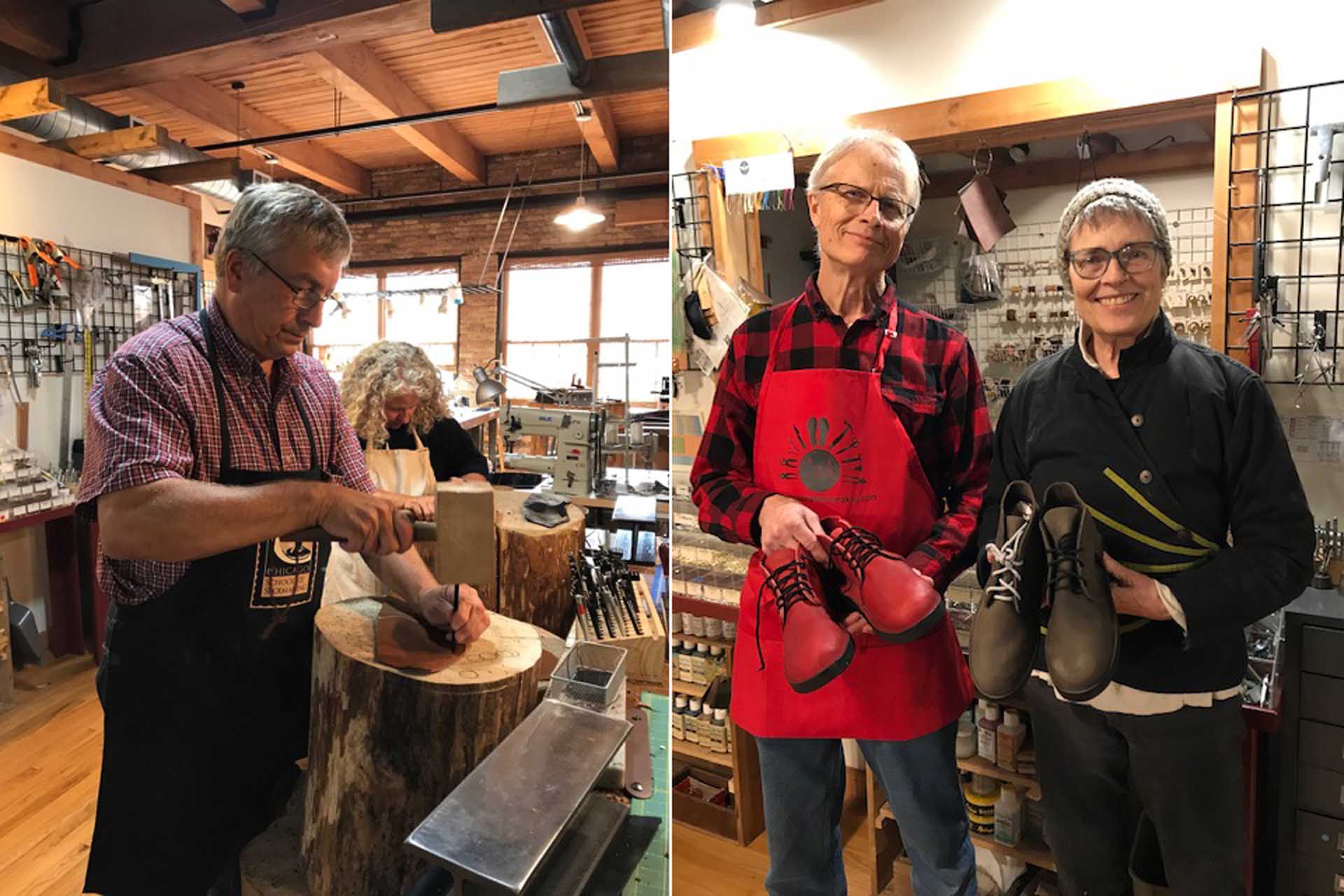 In the future, we hope to reach out to schools and colleges to demonstrate what a course in leather working and shoe construction can offer their student populations and add to their toolkit. We're poised to create a designated course for fashion and furniture designers and builders. The Chicago School of Shoemaking and Leather Arts is a "one of a kind" artisan space.
Sara McIntosh
Founder, CEO
Chicago School of Shoemaking & Leather Arts
Credits: Chicago School of Shoemaking & Leather Arts