Hide and Skins
EMAG Ltd
A third-generation family business. Established in 1932.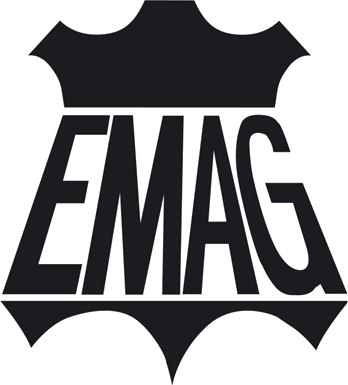 Emag has evolved to become one of the leading sources for New Zealand hides and skins (salted, pickled, wetblue, wetwhite). Customers worldwide rely on the extensive know-how and experienced team at Emag.
The third-generation family business is spanning 9 decades and has grown to become one of the leading sources for NEW ZEALAND hides and skins, handling production stages from salted through to wetblue/wetwhite.
With strong and long-term supplier partners in New Zealand, Emag offers a wide range of hides and skins from bovine, calf, lamb, sheep, deer to goat.
Today, Emag is active in all major markets and guarantees an impeccable service to its customers. With an experienced team of specialists Emag provides tailor-made solutions in all areas of the leather trade from raw material know-how to logistics and financing.
Emag's headoffice is situated in Olten / Switzerland.
REALGRADE LEATHER™, a quality mark for New Zealand leather
New Zealand with its unique climate and vegetation pattern, provides a rich natural resource base and the New Zealand meat industry has an outstanding position in all aspects for sustainable leather:
Not one single animal in New Zealand is raised for its skin. The leather is a by-product of the meat and dairy industry and, if not processed to leather, would have to be dumped.
The REALGRADE LEATHER™ mark provides customers with a piece of mind for a socially and environmentally responsible supply chain of New Zealand hides and skins with the goal to offer ethical and sustainable leather.
View Member Website