Manufacturers
Heller Leder GmbH & Co. KG
Run in the 4th generation by family for the past 100 years.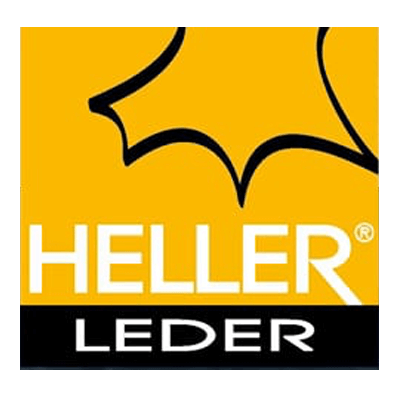 Heller-Leder stands for the tanning and refining of premium leathers for exclusive furniture and fast cars since 1920. Always with responsibility and respect for nature and as a pioneer in environmentally technologies.
Since its foundation in 1920 in Hehlen close to the river Weser, HELLER-LEDER has been in the fourth generation of family ownership. Initially as a manufacturer of vestettes for the furniture and chair seat industry, HELLER-LEDER grew over time into a globally wide-ranging company. Nowadays, not only elegant leather is produced for the exclusive living area, but also for fine office furniture and fast cars.
In 2010, HELLER-LEDER was the first tannery in the world to be awarded with the german ecolabel ,,The Blue Angel'' for the entire upholstered leather production, as well as the GOLD rating of the international Leather Working Group and has thus set new standards in the leather world for sustainability and environmental protection.
HELLER-LEDER is a partner of the most prestigious brands and has received numerous awards worldwide, for example as TANNERY OF THE YEAR 2011 and with the awarding of the German Sustainability Award 2013.
As one of the first tanneries, the entire production of HELLER-LEDER was awarded with the ECO2L label for the production of energy-controlled leather and the commitment to use highly efficient technologies. The result is a 50% reduction in CO2 emissions, halving energy consumption and significant reductions in water and chemical consumption. All processes are constantly being developed to make production even more effective and gentler.
In the area of environmental awareness and respect for nature, our ,,Blattwerk'' collection is to be highlighted. By using the wet-green® technology, salt and sulphuric acid can be completely dispensed during the particularly gentle tanning with a tanning material compounded from olive leaves. The use of conventional paints is also dispensed within further finishing. The result is an exceptional leather with a fine olive scent.
View Member Website