LEIT & HELD
LEIT & HELD offers honest leather products with a timeless design, characterized by a fully traceable and sustainable supply chain.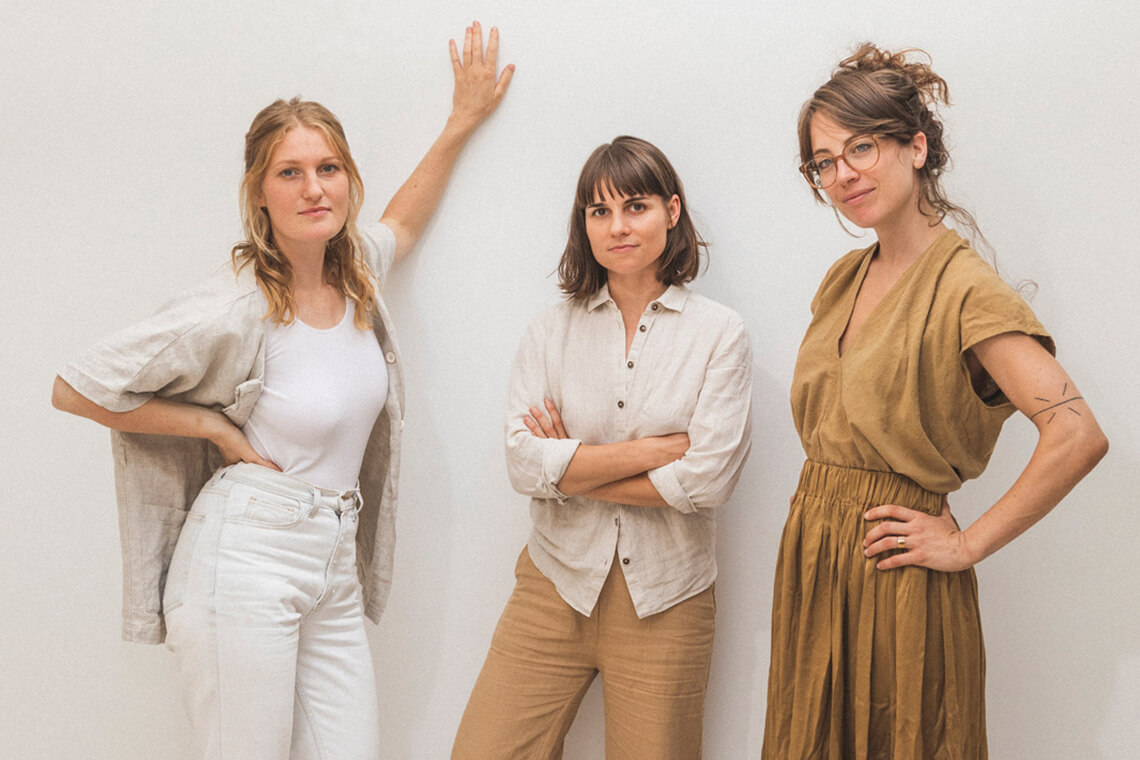 The Berlin label was founded in 2018 by Nina Conrad, Dana Mikoleit and Pia Held.
As an interdisciplinary team with a unified vision, their goal is to create more awareness for the responsible manufacture of leather goods and allow a more mindful consumer behaviour while at the same time offering high-end products that will last for a lifetime – or two.
The demand for organic milk, meat from grazing cattle and free-range eggs has been growing strongly for several years. LEIT & HELD wanted to replicate that with their leather in order to, in an innovative way, combine the strengths of mindful leather production, sustainable agriculture and a mature design.
Local production is key
At LEIT & HELD it all happens on German soil. This includes the whole value chain – from cow to product. The raw material comes from grass-fed animals raised on organic farms in Southern Germany.
The leather is tanned in the same region using exclusively vegetable extracts. Finally, the products are sewn by hand in a family-owned leather manufactory near Cologne.
The result is a limited slow fashion and unisex collection of leather bags and accessories – timeless and minimalistically designed. Honest skin The brand uses the hides "nose to tail", using all parts of the leather and preventing waste.
Every bag is unique, just like the animal. The traces of a life on the meadow, such as mosquito bites or scars, are signs of quality. The natural characteristics make it clear: they prove that each product comes from a unique source and therefore has its own story. Genuine beauty is durable, natural and unsophisticated.
The collection consists of purses, a shopper, a backpack, laptop- and phone cases, a wallet, a cardholder and a key strap. Every product speaks for itself – sharing the entire story of the farm animal to the final product. The haptic of the material explains what vegetable tanning and manual production mean. This story is now continued through the use of the bag.
The owners don't just wear it – they carry it with them, and due to the high quality of the materials, they will continue to be storytellers for the rest of their lives.